Mission
We are dedicated to preparing and inspiring high school girls to think and act with compassion in all aspects of their lives. Our aspiration is for Think with Heart students to serve as guiding examples of compassion and to inspire others to do the same.
Culture & Core Values
Our culture is supportive, positive, inclusive and kind. We strive to make everyone in our learning community feel welcome, respected and safe.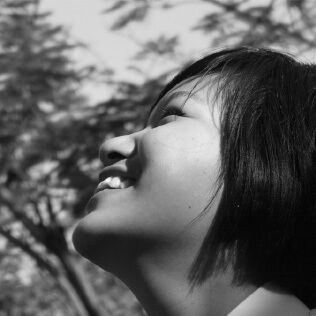 /01
kindness
Being kind builds connections and makes our lives fulfilling and meaningful.
/02
appreciation of differences
We better ourselves through listening to, understanding and respecting perspectives that differ from our own.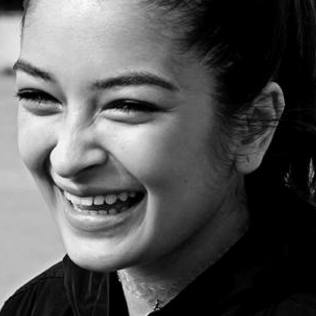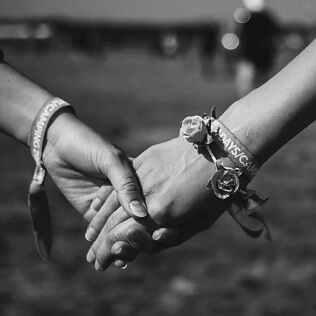 /03
recognition of shared humanity
We value our shared humanity and embrace our interconnectedness.
/04
curiosity
Increasing our curiosity opens our hearts and deepens our knowledge.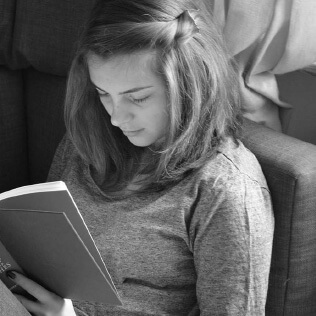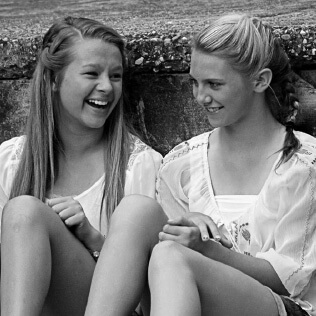 /05
power of peer learning
We believe in the healing power and growth opportunities created in positive peer relationships.
/06
"growth mindset"
We embrace Carol Dweck's concept of a "growth mindset" – with effort, perseverance and practice, we can all learn and grow.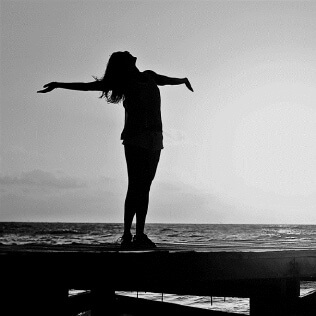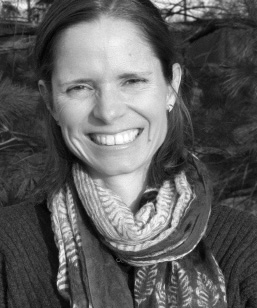 Mary Ellis, Co-Founder
Curriculum Development and Coaching
Mary develops curriculum, facilitates courses, and manages the "nuts and bolts" for Think with Heart. She is passionate about inspiring curiosity and lifelong learning. An alumna of an all-girls K-12 school, Mary is a strong believer in the value of all-girls' educational experiences.
Mary is drawn to mission-driven nonprofit work and has worked in business services and in accounting for independent schools and various nonprofits for nearly 20 years. Since 2015, Mary has been designing and facilitating online courses for high school girls. A perpetual student herself, Mary holds a Master of Arts in Liberal Studies from Skidmore College, a graduate certificate in Pastoral and Spiritual Care from Iliff School of Theology, a B.S. in Psychology, a Certificate in Online Teaching from the Online Learning Consortium, and she earned a K-12 teaching certificate in Special Education from James Madison University.
Apart from working with kind and bright-minded girls in Think with Heart programs, Mary enjoys outdoor activities, reading, watching movies and most any sport, and spending time with her family, friends and pets.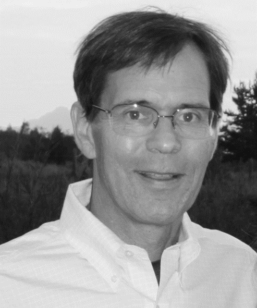 Andrew "Ace" Ellis, Co-Founder
Board Member
Ace is the Chief Financial Officer and Treasurer at Woodberry Forest School in Woodberry Forest, Virginia. Prior to joining Woodberry in 2016, Ace served for five years as CFO for Emma Willard School, an independent boarding school for girls located in Troy, New York.
Ace began his career in independent schools in 1999 when he returned to his alma mater, St. Christopher's School (a K-12 independent school for boys), in Richmond, Virginia to serve as Business Manager. In addition to managing the School's finances, facilities and human resources, Ace coached basketball teams. After nine years at St. Christopher's School, Ace provided finance and business model expertise to a number of independent schools as the principal of his own consulting firm. Clients included Oregon Episcopal School, Westtown School, Springside Chestnut Hill, St. Catherine's School and others.
Ace is passionate about providing students with learning experiences that are relevant and meaningful to them, and he cares deeply about making quality education affordable to parents. As we are living in a rapidly changing world, Ace is particularly interested in promoting adaptability, cognitive flexibility, and empathy in problem solving.
Ace holds a Master of Business Administration from the University of Richmond and earned his B.S. in Mathematical Economics from Wake Forest University.
Robert "Bob" Kelley
Board Member
Bob consults, coaches, and speaks regionally and nationally on the topics of brand, strategy and culture. In 2004, he founded Pure Culture Consulting, Inc. to fulfill a lifelong dream of helping organizations grow through leveraging the most important asset on the planet – people. Bob has extensive experience in brand positioning, strategic planning, culture transformation as well as customer and employee research. He is a frequent key note speaker at trade association conferences and corporate retreats.
Bob also teaches graduate and undergraduate students as Assistant Professor of Management and Entrepreneurship in the VCU School of Business. His areas of expertise include business strategy, brand management, customer experience, retail operations, organization culture, and change management.
Bob holds a doctorate in education from the College of William and Mary, a master in Human Resource Development from Virginia Commonwealth University, and a B.A. in Psychology from Florida State University.
Ryan Guthrie
Board Member
Ryan is Vice President of Government Relations for The Coca-Cola Company. Based in Washington, D.C. Ryan joined The Cola-Cola Company in 2009 focusing on issues relating to Health, Wellness, and Obesity. He currently leads a team of government relations professionals responsible for federal, diplomatic, state, and local issues management for Coca-Cola North America.
Previously, Ryan spent ten years in positions of increasing responsibility on Capitol Hill in the office of Representative Baron P. Hill (D-IN). His roles included Finance Director, Office Manager and eventually, Chief of Staff.
Ryan received a B.A. in Secondary Education from Indiana University and an MBA from the University of Maryland Robert H. Smith School of Business with dual concentrations in Finance and Marketing. Ryan is a Board Member of the Indiana Society of Washington, D.C. and the D.C. chapter of the Indiana University Alumni Club.