Why We Exist


Compassion is undervalued,
and we're here to show it matters.

Think with Heart's mission is to prepare and inspire high school girls to think and act with compassion in all aspects of their lives. Research supports we are "wired" for compassion. Compassion is not only beneficial to our health and well-being, but is also essential for our survival.

At Think with Heart, we believe compassion is a supreme virtue of the heart. Our world needs more acts of compassion – compassion is transformative, unifying, and profoundly rewarding. When we feel connected in meaningful ways, we discover and live out the most authentic version of ourselves. Since connection is a powerful foundation for cultivating compassion, Think with Heart's learning experiences are designed to enrich our connections with ourselves and others. When we strengthen connections, we awaken the caring instinct we already have within us.
Our Approach
We value compassion. We promote compassion. We coach, recognize and elevate girls who practice compassion, empathy and kindness.
Think with Heart's work is threefold:
Advocacy

We promote the practice of compassion in schools and beyond.

Intentional Curriculum

We create and facilitate online learning experiences that are purposely focused in strengthening skills that foster compassion.

Inspiration

Our aspiration is for Think with Heart students to serve as guiding examples of compassion in their communities and to inspire others to do the same.
In partnership with schools and other organizations, Think with Heart designs and facilitates online courses and experiential programs that are specifically created for girls. Our learning environment is positive, supportive, respectful and appreciative of each girl's uniqueness. Our online community is safe, inclusive and nurturing. Every girl is supported as both a curious learner and a respected teacher.
Through a discussion-based format, girls learn from a variety of social science experts, and even more importantly, gain valuable perspective from their peers.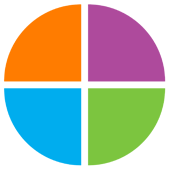 Core
Our introductory online curriculum, CORE (Communication, Observation of Self, Resilience, Empathy), is a multidisciplinary course intended to complement academic and character-building programs. CORE's emphasis is fostering foundational Connection Skills such as monitoring cognitive biases as well as strengthening self-awareness, emotional intelligence and resilience.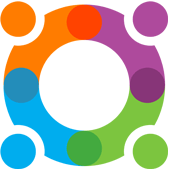 The Listening Project
Our experiential program, The Listening Project, equips girls with active listening skills and relevant competencies while invigorating the key heart virtues of kindness, empathy, presence and compassion. The Listening Project Coaches support girls as they expand their knowledge of compassion beyond conceptual awareness and into the realm of concrete application.
Think with Heart's courses and experiential learning programs empower and inspire girls to strengthen their capacity for compassion.
We are sometimes asked if compassion can be learned. Our strong belief is yes! Connection skills such as active listening can be developed and learned while expanding the heart virtues we are wired to have.
Increasingly more research is supporting our brains are more malleable than once thought. Because of brain plasticity, we can reform our brains with new knowledge, experiences and skills practice. According to several studies, social and emotional skill-building creates new pathways in our brains, thus remodeling our habits and behavior.
Why Compassion
Put simply, we believe that compassion is essential for human flourishing.
There is a growing body of research supporting the theory that compassion is a "natural and automatic response that has ensured our survival" (Seppala, E., 2013, Compassionate Mind, Healthy Body, Mind & Body). We have a "compassion instinct," and when we unleash that instinct, we enrich not only our own lives but the lives of those around us. Acts of compassion invite us to experience the enormous benefits of living an interconnected life in community with others
What is compassion? There are many definitions of compassion from various thought leaders, educators and scientists. The Center for Compassion and Altruism Research and Education at Stanford University School of Medicine (CCARE) has an excellent compilation of definitions, all of which include themes of connection and caring.
Think with Heart does not subscribe to just one definition of compassion because they all add value to the meaning of a heart virtue that's nearly impossible to describe in words. Our explanation of compassion is:
We believe compassion grows from an orientation in our mind and hearts of wanting to help people and a genuine hope for others to overcome adversity in positive ways. With this orientation, compassion comes alive through a relational process involving a desire and an ability to connect with others combined with acts of caring.
We believe there are three key components of compassion:
A desire to help others.
An ability to connect with others.
The act of caring for others.
The third component, "the act of caring for others," is a primary focus of The Listening Project, reinforcing that compassion is a verb.
Think with Heart's programs are designed to expand girls' natural instinct to help others, strengthen their Connection Skills, and inspire and empower them to authentically live out the act of caring for others.