Think with Heart's learning programs are designed to expand girls' natural instinct to help others, strengthen their Connection Skills, and inspire and empower girls to authentically live out the act of caring for others.
Why Online?
It may seem counterintuitive that Think with Heart learning experiences – courses focused on enriching our connections – are offered online. Since face-to-face interaction is a key ingredient to enhancing connections with others, can we really learn about human connection online? Yes, we believe that engaging with quality course content and with each other is an effective way to build knowledge, practice valuable skills and form authentic connections. Additionally, since more communication is moving to digital platforms, learning to communicate online with empathy and compassion is growing increasingly important in our ever-changing world.
Think with Heart students have shared that they value the online learning format for its flexibility, comfortable learning environment, and encouragement of higher order thinking skills (deeper cognitive processing) through reflective writing. The online design has proven to be especially beneficial to girls who prefer processing information at their own pace and expressing themselves in writing rather than verbally in group settings.
To read about the key benefits of online learning, please click here.
"Before this course, I didn't recognize how rare it is for people to actually listen fully and in a way that is selfless, with the only goal being to understand. The skill of active listening is becoming less known, and I think undervalued."
Core Student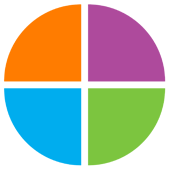 Core
CORE (Communication, Observation of Self, Resilience, Empathy) is an intellectually rich, 3-section online course created specifically for high school girls. Its primary purpose is to cultivate skills that enhance connections with others. Since empathy is a bridge to compassion, empathy is an overarching theme of CORE. The courses also focus in building competencies in areas necessary to thrive in our complex world while promoting a lifelong journey of learning of growth in mind and heart.
A growing body of research supports the value of "non-IQ" competencies such as empathy, self-awareness, and resilience. And even more notable, there is also ample evidence supporting that such competencies can be developed and strengthened.
The CORE courses are inspired by work of leading organizations such as The Collaborative for Academic, Social and Emotional Learning (click here to learn more about Social and Emotional Learning and the work of CASEL), The Charter for Compassion, and the flourishing field of Positive Psychology. Course topics include research findings of many experts in the social science field, including Brene Brown, Helen Riess, Daniel Goleman, Travis Bradberry, Martin Seligman, Barbara Frederickson, and many others.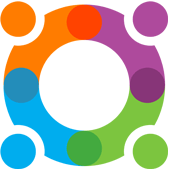 The Listening Project
The Listening Project is a learning experience involving both online coursework and an experiential program during which girls apply their social and emotional skills to real life situations. The aim of The Listening Project is to strengthen connection skills (for example, listening actively, communicating with empathy and kindness, and being present without judgment or bias) and to give girls the opportunity to practice these skills in real time.
After a 10-week online course (or CORE can serve as a prerequisite), girls are paired up for a series of "connection conversations." Throughout their connection conversations, girls practice empathic communication and share reflections in the online discussion classroom.
At Think with Heart, we believe that any response rooted in kindness, generosity and acceptance can translate to compassion. We also know that empathic listening with our full presence is one of the most caring acts we can offer.
We strive to instill in the girls that compassion is a verb. Acts of compassion invite us to experience the enormous benefits of living an interconnected life in community with others.
"I gained important life lessons and had a chance to get a clearer sense of defining my true self."
Core Student